Let's get down and dirty! Even though each comes with its own challenges, love scenes and fight scenes aren't that different when it comes to writing them. Learn how to construct exciting sequences for both!
Recorded for The Write Women Book Festival September 2020
https://www.thewritewomenbookfest.org/


Karen discusses writing her books: Interview at St. Mary's Public Library, Lexington Park, MD July 2020
Podcast:
Karen discusses superheroes and writing about them
---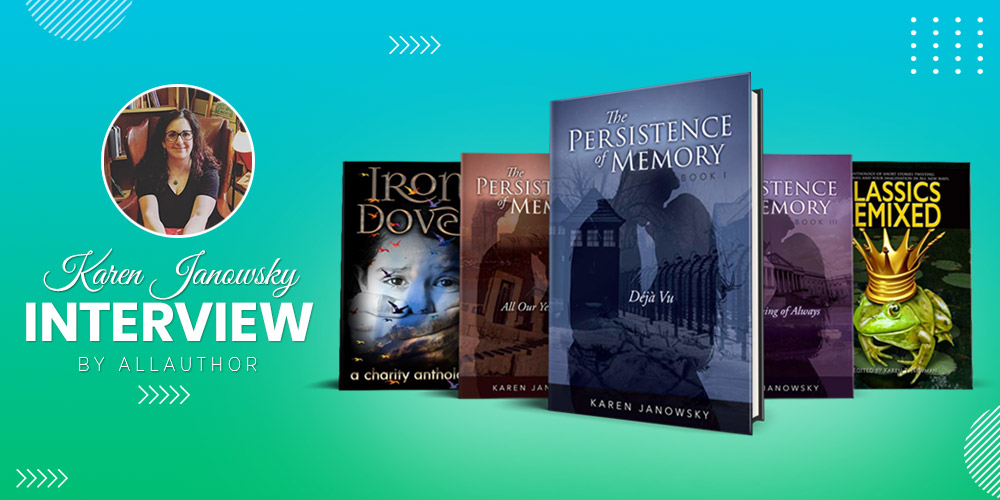 Apart from flying an invisible jet and saving the day while wearing a swimsuit, what were your other childhood dreams?
I had a few aspirations. Until my second year in college, I wanted to be a psychologist. My real love since I was five though, was writing. Eventually, that became my path.
How and when did you turn to teaching yoga and writing?
I've been writing since the first grade. I was a shy kid, and this was a way to express my personality and creativity in a non-confrontational way. By the second grade, I was submitting to and getting published in my elementary school newspaper on a regular basis, and giving poetry readings for my reading class by the third grade (usually reciting Shel Silverstein, not my own work!). I discovered yoga during college. I found that it helped a lot with stress reduction. Eventually, I wanted to offer the gift of peacefulness I'd found through the practice by teaching it to others.
What are some of the challenges you've experienced as a yoga teacher?
It was a learning curve for me to get up in front of a bunch of people and have them copy me moving into strange shapes while I talked to them. I was already used to teaching and lecturing about literature writing by then, but this was a different kind of performance, and, perfectionist that I can often be, I was nervous about "getting it right" the first couple of years. Now I'm a lot more confident about my classes. I've developed a teaching style, I'm reasonably knowledgeable about the theories and philosophies as well as physiology of the practices, and have a bit of a following, which is gratifying.
How has your master's degree in English helped you shape into a writer?
I'd say it in many ways made me a writer. Before my undergraduate major and my graduate program, I wrote as a hobby. I didn't have much by way of discipline, technique, or direction. I had this idea that the best writing came from inspiration spontaneously. The master's program, along with the mentors and colleagues I had along the way, shaped my writing practice and my attitude. I came to understand that craft and discipline were just as important as talent, if not more so. You can't do much with raw talent beyond a certain point. There are brilliant exceptions of course, but I think ultimately, in order to be a serious writer, you need a solid background in the nuts and bolts of creative writing.
The Persistence of Memory Book 1 Déjà Vu beautifully blends multiple genres. What challenges did you face to blend action, sci-fi, fantasy, and romance together?
The main challenge was that, so I've been told, that mix of genres is rare. I had to be careful about balancing the tropes of each genre without relying on them too much, and staying away from the cliched language I see in a lot of genre fiction. Additionally, I went to a conference to learn how to write fight scenes and action sequences. My own background is literary fiction, and this kind of writing was new to me. I ended up turning a lot of conventions for genre writing on their heads or ignoring them altogether to tell the character-driven story I wanted. This experimentation proved unpopular with readers sometimes, since with genre fiction, readers expect certain things to happen and a certain style of plot-driven storytelling. More readers love it than hate it though (there don't seem to be many in-betweens). It also was extremely rewarding to write though, and most professional editors and seasoned writers have said that while my take is very much postmodern, it works well, and they enjoy the books.
What inspired you to write a set of short stories, "Iron Doves"?
It's actually an anthology of several writers. This was a charity book, and the editors accepted my work. All proceeds from sales go to the Iron Doves Foundation, which supports those who are in flight from abusive situations. My story, "Steps," is about a spy who might or might not also be a Cthulhu-type monster who eats people.
What do you enjoy writing more – action romance books or poems and short stories?
My first love has always been poetry, and have been publishing in literary magazines since I was in my early twenties. Having said that, I'm having a lot of fun with the romance and action stories.
What is your greatest weakness? What are you doing to improve it?
Probably time management! If I'm writing, I have a hard time stopping, and my other responsibilities (including eating and staying hydrated) sort of fall to the wayside. I have to be careful about carving out time to write and working the rest of my life around that tendency.
What is your writing dream? How close do you think you are to achieving it?
It used to be to become one of those poets that students are forced to read from their Norton anthologies in English classes! Now, I want people to read, enjoy, and appreciate my work. I have no delusions of grandeur here. Stephen King or J.K. Rowling level popularity and financial success are a nice fantasy, but the reality is that they're more than a longshot for any indie writer. So, I just want as many people as possible to like the books. Professional recognition is a plus, as well. One of my editors was pretty emphatic about querying my next book to agents.
How has been your experience of being at the book signings?
Mine have been pretty successful so far. I enjoy talking to other readers.
What inspired the plot for thought-provoking fiction & fantasy, "Classics ReMixed"?
Like Iron Doves, Classics Remixed is an anthology of several writers, one of which is me. The anthology consists of reimagined classic legends, fairy tales, and other fiction. My story is a modernization of Andersen's "The Little Mermaid."
Tell us about your creative process. How do you organize yourself and manage your time when you are working on a novel?
Organization? Time Management? What are those? Seriously, as I said, this is my biggest obstacle. When I wrote the trilogy, I was at it nonstop, sometimes going without sleep for a couple of days at a time. I'm the same way with poetry and short fiction. It's like the creativity spigot is on full blast, or it's twisted shut tightly. When I'm working on a project, I have to keep notebooks and pens on me at all times. For that matter, I have to do that when I'm in front of my computer actually working on a project as well.
What kind of advice would you offer to budding writers out there?
Read a lot. Read outside your genre. Read non-genre fiction. Read everything, and write for the love of it. Not everyone's going to like your work, and it's unlikely you'll see your books on a shelf in a bookstore with the words "Harper Collins" or "Penguin" on the back. Dream big and try your best, but do this as a labor of love, because no matter what, that's what it is.
If you could describe your journey as an author in one word, what would it be?
Persistence
Has your AllAuthor experience been a helpful and positive one so far? Is there anything you particularly like or dislike?
It's been fantastic. Extremely helpful in several ways, from marketing materials to publicity to networking.
---
Karen discusses what kind of a plant she is. An unusual interview with Wolf Notes
Wolf: If you could be any animal in the universe, what would it be and why?
Karen: I'll probably stick to human for the sake of self-preservation. I don't especially want to be on an endangered list, or anywhere on the food chain.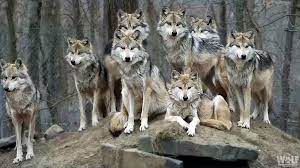 Wolf: Good idea. What is the strangest food you've ever eaten?
Karen: Turkish delight. I was curious because of The Lion, the Witch, and the Wardrobe. Imagine eating one of those fancy soaps that are pink and molded into roses—the kind you see in Grandma's bathroom on the top of the toilet.
Wolf: Eating soap is no fun. They make Turkish delight in other flavors. They taste much better. If you had to pick a weapon, what would it be and why?
Karen: Words. I will cut my foes down with insults and sarcasm.
Wolf: Ouch. You've just been turned into a plant. Describe yourself.
Karen: I'm probably one of those short, squat plants with long, fibrous leaves that look like frizzy, unkempt hair.
Wolf: That sounds very familiar. If you could have a super-power, what would it be?
Karen: Definitely teleportation, because I'm not a fantastic traveler and that would save me some stress. The only power better than that would be shape shifting, because I could make myself a little taller and thinner.
Wolf: I wouldn't change a thing. You look great. There is a door at the end of a dark, damp corridor. You hear rumbling. What do you do?
Karen: I've played enough D&D in my life to know it's a trap! I send the rogue first, to check for them.
Wolf: Which of your characters is your favorite?
Karen: Daniel is my favorite. I think I identify with him most in terms of the journey toward confidently finding one's place in the world.
Wolf: What is your favorite body of water and why? (river, ocean, waterfall, puddle, bottle…)
Karen: I think my favorite is a clean, clear lake. Lakes can be vast but have boundaries. I like that surety. Of course, any body of water would have to be 100% devoid of snakes.
Wolf: I take it you are not a serpent fan. What story are you working on now?
Karen: I am working on a sequel to my superhero romance trilogy, The Persistence of Memory. It features a popular side character, Miriam.
Wolf: What do you like to do when you're not writing?
Karen: I also teach yoga, and the yoga classroom is very much my happy place.
Wolf: Very relaxing. Thanks for visiting. You can learn more about Karen at these sites:
Facebook: https://www.facebook.com/Karen-Janowsky-391334061451858/
Instagram: https://www.instagram.com/authorkarenjanowsky/
Twitter: https://twitter.com/Karen_Janowsky
Amazon Author Page: https://www.amazon.com/Karen-Janowsky/e/B07QTB7FHS
Website: www.KarenJanowsky.com
---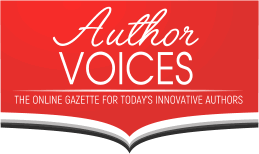 Where are you from originally and where do you reside now?
I was born in New York City. I now live in Maryland.
If you currently reside somewhere besides where you were born, what's the story that lead from there to here?
I met my husband while I was studying at Florida State University. We moved to Maryland after he finished his degree and was offered a job at the College of Southern Maryland.
What made you decide to write and publish your first book?
I wanted to read a superhero story geared toward adults rather than children or teenagers. There really aren't many out there, and certainly none with romance as a major aspect of the plot. So, I wrote it myself!
How would you describe your books to first time readers?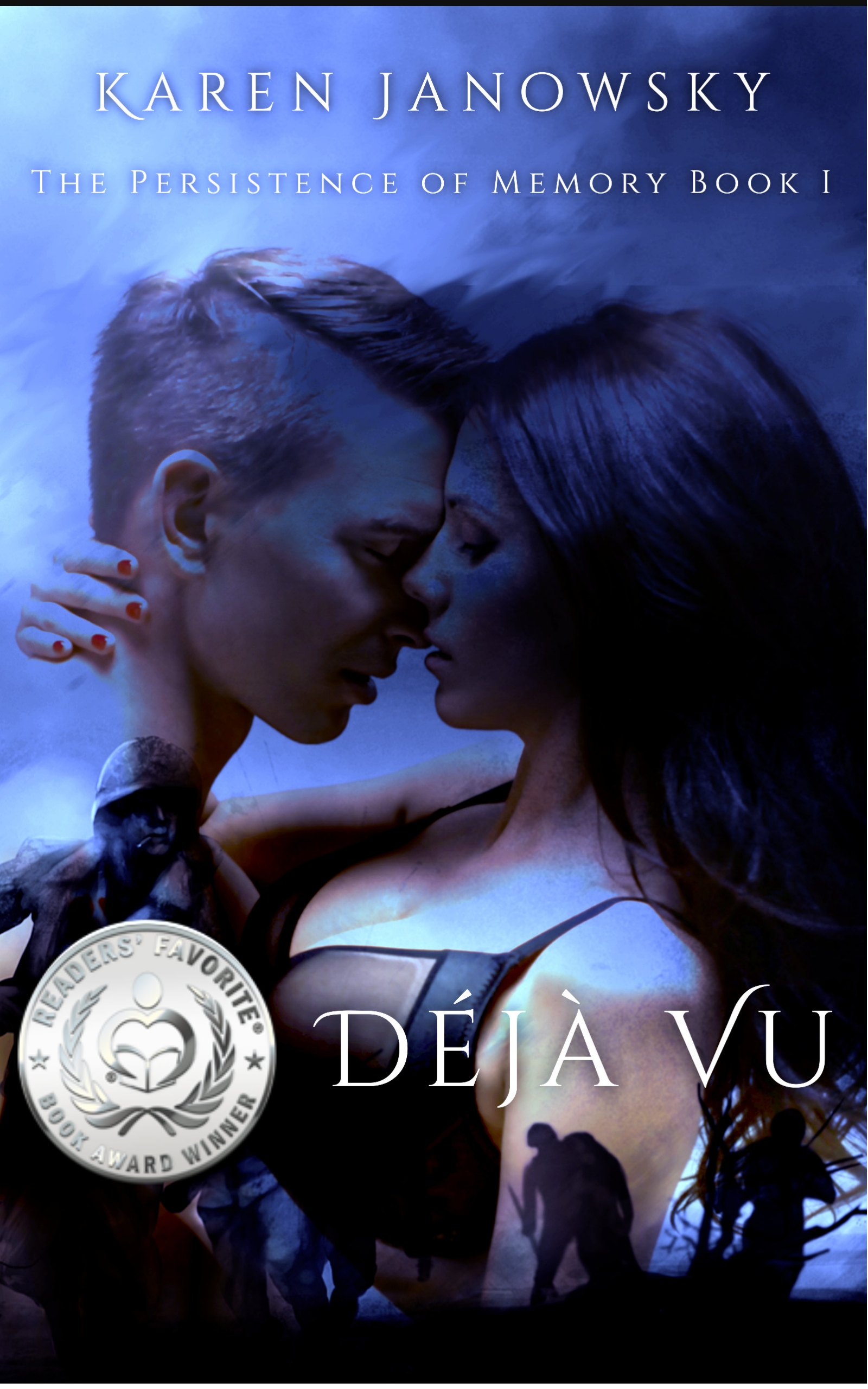 It's a mix of the superhero, romance, and science fiction. The story spans across all three books, and the romance between Daniel and Nina is a slow burn that eventually turns extremely hot. Beyond that, the books have an Avengers-type feel to them in terms of the characters as a group, although none of the characters are meant to be replicas of the Avengers heroes (Daniel runs a close similarity at first, but quickly diverges).
Who do you feel is most likely to connect with the topics you write about?
People who like enjoy experiments in mixing genres, romance and action, with a plot that takes both the events and the characters seriously. The books, according to the Manhattan Book Review, balance heat and humor quite well, even with the adult themes.
What unexpected or surprising thing did you learn during the process of writing and publishing?
I was surprised (although I shouldn't have been) at how divergent beta readers and novel readers have been in their comments about the books. People come to genre books with certain expectations about what will happen and what the characters will be like. When narratives stray far from the tropes, readers either embrace it or they don't.
If you could, what advice would you give to past self yourself before embarking on this journey?
Honestly, I'd say to be patient…I'd tell myself to research my options and take my time. There's no rush in any part of the writing, publishing, or marketing.
How many people would you ideally like to reach with your books?
As many as possible if they're fans of the genres or looking for the same kinds of stories and characters I was. My biggest goal is for lots of people to read and enjoy the story. I have no delusions of having Harper Collins beside my name on the spine or back. The industry is very crowded and competitive. I write because I love to do so; I want readers who get invested in the lives of the people I have created and love them as much as I do.
What's your biggest strengths when it comes to book a) writing, b) publishing and c) marketing?
A) Discipline, discipline, discipline. Writers need to know their craft no matter how talented they are, and they have to write every day, even if they don't feel like it. It's like exercise. You have to keep doing it. I'm' a good writer, and I've been studying and publishing my work in various places for many years. But it takes work and perseverance to have a finished piece you're proud to have your name on.

B) Publishing has been a bit of a learning curve for me. I'm still trying to figure that one out.

C) Sort of like A, perseverance. It can be frustrating when you spend so much money and time on ads and book fair events for little to no payoff. But I keep doing it. I keep meeting more and more writers in the same boat as me, I keep making connections, I keep putting my name and product "out there."
What's your biggest weakness when it comes to book a) writing, b) publishing and c) marketing?
I think all of the answers for my strengths might apply! Seriously though:
A) Confidence. I don't have control of how someone reacts to my book, and am disappointed when people truly dislike it for whatever reasons, even though they're in the minority so far. When you feel beaten up by someone whose opinion you respect, it's hard to feel good about your work and keep writing more stuff. I've had to find perspective as I've gone through the process of revision.

B) I trusted a lot of people and services without really looking into them first. I think had I been more patient and detached, I might have dealt with far less frustration during various phases of production.

C) See above answer, definitely. Figuring out the best choices as to where to focus my resources. I work very hard to make myself keep putting myself out there.
When do you think you will you write your next book?
I've written it! I have a finished prequel to The Persistence of Memory, which two separate editors have encouraged me to send out to find an agent. They think that although like the trilogy it's experimental, it's a strong, interesting story and deserves traditional publication. Right now I'm working on book five in the series.
Are you self published or did you use a hybrid publisher, or a traditional publisher?
I self published with the help of another agency, Mill City Press. UPDATE: The books now are sold exclusively through Amazon
---
Interview with Author: Karen Janowsky
Patty Hammond
It is a great pleasure to welcome Karen Janowsky author The Persistence of Memory Book 1: Deja Vu.
Welcome Karen to The Adventures of the Everyday Fangirl and thanks so much for taking the time out your busy schedule to help us get to know more about you and your new series better!
What does the title of this novel, series or set of stories signify?
The Persistence of Memory is actually a painting by the surrealist artist, Salvador Dali. It features a dreamscape with clocks melting. The interpretation is that time as we understand it is meaningless.

In this story, time is at the heart of the conflict. The characters are both from different time periods, and time has gone by at different rates for them. Somehow though, they keep finding each other—love and connection are more important than the passage of time.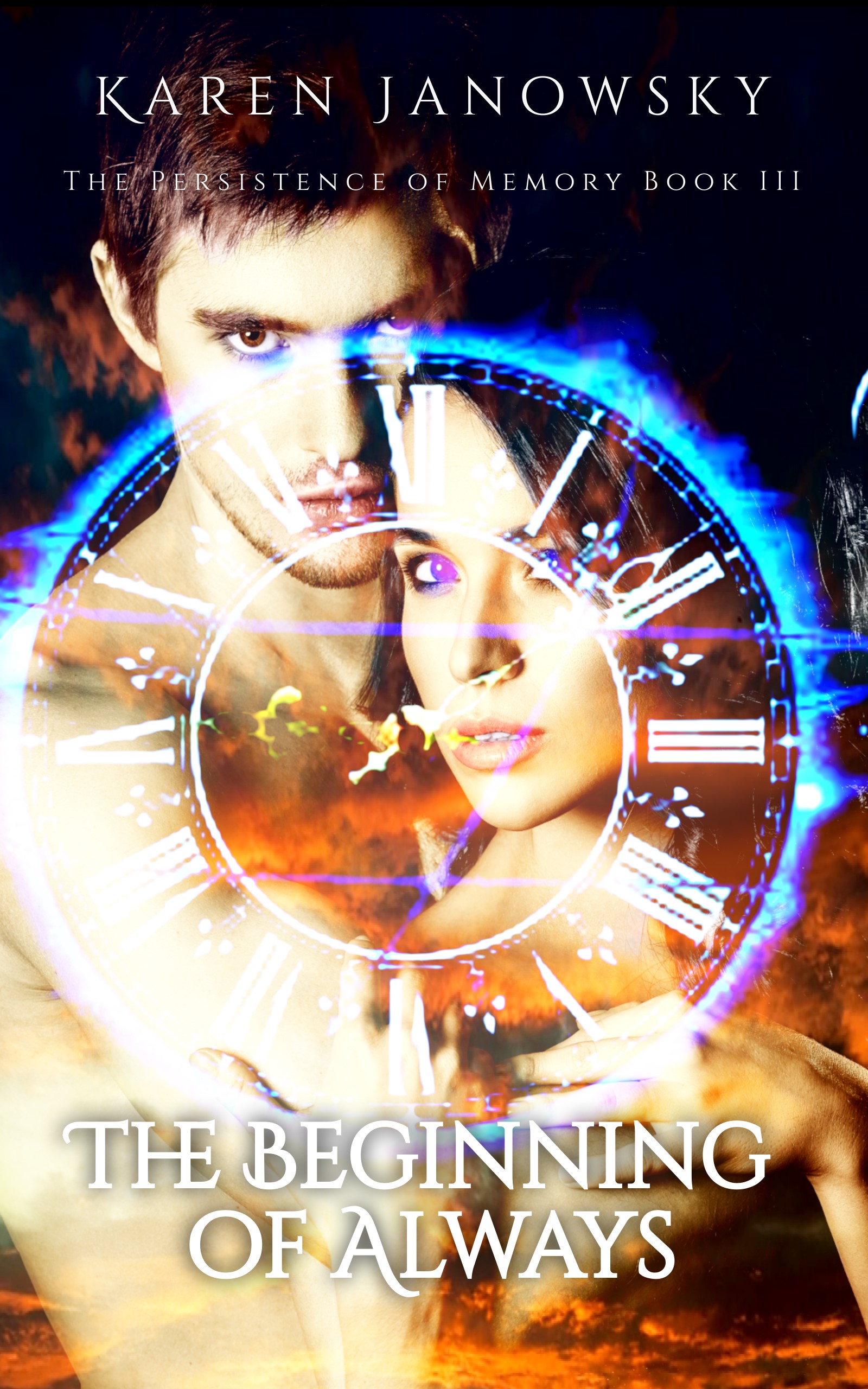 Do the names of the characters in your novel have some sort of significance or importance to you? If so, give a few examples…
Daniel is named for the Biblical figure who was thrown into a den of lions as punishment for his faith. His faith, however was what allowed him to survive. Daniel in this story is also a survivor, even though his faith has been utterly shaken.
Inanna is another name the Sumerian goddess Ishtar goes by. In this story, I've made her into a separate but related character to the goddess.
What prompted you to write in this genre and who or what inspired you to?
Superheroes and mythology have fascinated me since childhood. In fact one is really a modern version of the other. Heroes in these stories are all-too-human, but the stakes in their decisions and actions are much higher than for everyday people.
What are the most important attributes to remaining sane as a writer and do your characters reflect some of these attributes?
I'll let you know once the characters have moved their residence from inside my head! They've been living there, driving the writing for over two years.
What kind of research did you have to do for the novel, series or set of stories that was different from others?
A lot of research went into this story: Sumerian civilization, mythology, and language, life in the 1930's, the Second World War, Yiddish and Hebrew as languages, how to fight in various situations, and what certain intimate positions looked and felt like.
What makes you laugh?
I've got a pretty dry sense of humor, and I tend to like British comedians, like Eddie Izzard and (although he lives in the U.S. now) Craig Ferguson.
What makes you cry?
I'm a big sucker for happy endings. Loss makes me cry.
What are you a fan of and is this reflected in your writing?
I'm a huge superhero fan, and a Doctor Who fan. So both the superhero genre and time travel loom large in the story. I also love and research fairy tales, and several of my published poems and short stories are retellings of them.
Is there anything else you want to add about the story, series that has not already been mentioned?
Book 1 starts off a slow burn romance. Daniel and Nina have a lot to work through and resolve before they can really be together. But it does happen, and by Books 2 and 3, the romance borders on erotica as they explore their relationship and sexuality.
What is the best way for readers to interact with you?
You can find out more about The Persistence of Memory Book 1: Deja Vu by visiting Goodreads or Amazon. You can reach me at author@karenjanowsky.com.