February 24, 2019: That's the day I jumped into the big, scary world of publishing. It's been an exhilarating, anxiety-provoking, roller coaster of an adventure so far. In the first chapter of Deja Vu, Daniel compares meeting and sitting with Nina to riding the Cyclone on Coney Island as a kid. He remembers being tossed around, alternately thrilled and terrified; stumbling out of the car, dizzy and sometimes a bit ill; and getting right back on the queue to do it all again. That's what the process is like so far for me. I love it even as I'm turned upside-down on a daily basis.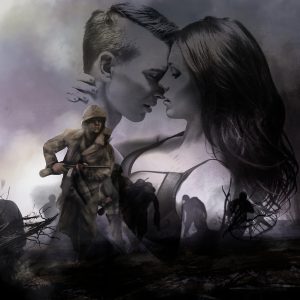 Writing is physically and emotionally all-encompassing sometimes. After over a year of drafting, revising, getting tons of feedback, editing, and going through the publication process, it's hard to accept that the ride is slowing down. My characters have become such extensions of my psyche that they seem to have taken on lives of their own; they reside in my head, and their story continues there. Someday, their story might continue on the page, as well.
In the meantime, Book 4, a prequel featuring two side characters, is in the works! With luck, you should be on the lookout for it sometime next year.
For those of you who are following me, and who have read or are planning to read my books, I cannot thank you enough for your support, and for seeing me along this adventure. This part of the ride might be coming to an end, but I'm ready to stumble around, take a deep, steadying breath or two, and get right back on the roller coaster.