I've Gotta Put a Ball Gag on My Monkey Mind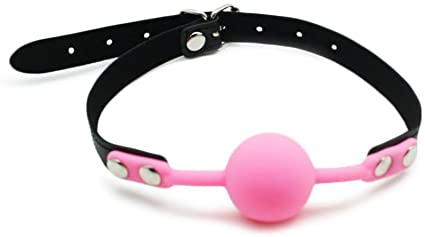 I have been remiss in my blogging! September came crashing in, and nearly ran me over. Okay, that's a bit of an exaggeration. But, I'm teaching writing at the College of Southern Maryland again, and have a larger course load than usual. Two classes amount to forty essays employing different rhetorical devices for argumentation every couple of weeks, plus class prep. I don't mind, honestly. I like teaching, I like writing, I like getting a paycheck. It is time consuming though, and my blog isn't the only casualty of the fall semester.
My notebook full of Miriamisms (Miriamanlia? a Mirigram?) lies mostly untouched on my desk and has for two or more weeks now. I really want to get back to it, and I keep it in sight so that there's a constant reminder that she and her colleagues are waiting for me to pick up the ball. Miriam is leaning on a wall, arms folded, tapping her foot and shooting me dirty looks. Daniel is staring at me from his desk, his chin resting in his hand, his eyes periodically wandering to his calendar as the days of inaction go by. Nina is standing behind him, one hand rubbing his shoulder, and frowning at me. Kevin just flipped me off again. I don't blame them for being pissed off.
Here's the thing though: once a person drops off from their habits and routines, it is really hard to resume them. Add to the problem that I caught a cold, which turned into bronchitis, which led to a trip to the emergency room for a breathing treatment, which wiped me out for a couple more days. Stick a fork in me; this body and brain feel done.
When I give interviews, I'm often asked what one piece of advice I could give new writers to keep them going, and my answer is always, "Discipline, discipline, discipline. You can't be a writer if you don't write. Some days it's easier than others, and some days your output is just plain bad. Do it anyway. No excuses." Interviewers and audience, if you've seen that in my interviews on other people's websites, I apologize. I know it's easier said than done.
So, how does a tired, not entirely healthy writer get motivated? Here I sit in my favorite place in the house, my office, surrounded by books, computer, notepads, pictures, and tchotchkes. I've got nothin'. I'm writing about not writing. But I love writing! I almost never have this problem!
I swear honey, this never happens.
I need someone to help me stop procrastinating and whip me into shape. Clearly, a gang of angry superheroes isn't enough. While I was killing time on the Internet, I found a book about using dominatrix skills to find the power to achieve success.
Hmm…I don't think that would be a good look for me, but if worse comes to worst, I suppose I could at least try to "embrace my Inner Dominatrix Energy." I've got to get me some bondage cuffs and a harness, attach myself to the desk, and write until my fingers beg for mercy. But I will not stop writing…not until I type out the safety phrase in all caps: PUBLISHING CONTRACT. As the author says, "There's no room for doubt in the dungeon." Gotta lose about fifteen pounds and hit the gym first. Maybe I'll do that tomorrow.